B & V Chemicals is a chemical supply, testing and technical solutions provider offering smart water treatment solutions. Alongside our technical team support, continuous improvement, R&D and bringing innovations to market are what we are known for especially across:
New technologies – for example our Ultralox product is now widely regarded as one of the most effective at rapidly killing pathogens and breaking down biofilm in hot and cold water systems
Hazard reduction – we seek to replace harmful products with less harmful ones to protect human health and the environment
Product optimisation – correct chemical and non-chemical control may result in fewer chemicals / non-chemicals being used and better system control and lower operating / energy costs. We like to consider efficiency, effectiveness, life safety, system integrity and extending the capital equipment of plant. We like to think about water re-use, reducing total water usage and environment footprint.
Please browse through the equipment support and innovations we are bringing to market which we believe are exceptional, proven and truly innovative in high quality water treatment control, safety and compliance.
Hevasure Closed System Monitoring for BSRIA BG29 and BG50 compliance
Intelligent compliance and system management solution for large closed systems and critical applications. Award winning, this is retro-fitted or can be hired to perform a system health check.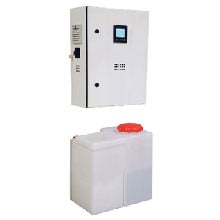 Genox (alternative to chlorine dioxide)
Highly effective non-chemical solution for <20m3 and upwards of 500m3 which is NHS approved and replaces old chlorine dioxide exchange units with smart, low operating cost, reliable, safe, clean potable water.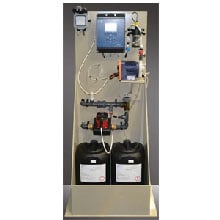 Ultralox (effective disinfection and secondary disinfection)
Well regarded and particularly effective product known to kill pathogens in hot and cold water systems. Approved for potable water. NHS approved. Available to shock dose and / or dose with a permanent or mobile dosing system.