Signs of Legionella - same-day Legionella diagnosis tool
B&V Chemicals, the leading water treatment chemicals and equipment specialist, has teamed up with Hydrosense to introduce a new generation, instant (self) legionella diagnosis tool to help maintenance and estates staff spot-check water and point of use locations including cold water storage tanks, showers, closed systems and cooling towers, for Legionella risk as part of their wider Legionella control management strategy.
The range includes Legionella test strips (purchased singularly or in boxes of 10), an Industrial Test Kit, a Legionella Risk Assessment Kit and a Single Syringe Legionella Test Kit options.
This Legionella testing equipment can quickly and reliably detect the presence of Legionella pneumophila serogroup 1 in just 25 minutes.
The equipment offers plant operators, maintenance and estate managers a rapid, sensitive and flexible measurement for Legionella detection and risk, in, for example, freshwater, process water, potable water and wastewater samples.

Hydrosense claims to be a pioneer in the rapid testing industry. By applying environmental technology to an industry setting, their technology provides a new on-site testing method for detecting deadly Legionella bacteria in water and biofilm.
Hydrosense claims the equipment is sensitive to 100 CFU/L (200CFU/L for the Syringe Test Kit) and is ideal for interim, self-checks to support your slower (10+ day test cycle) UKAS laboratory test programmes.
A B&V Chemicals spokesperson said; "whilst no replacement for a formal UKAS laboratory test programme, this technology is ideal for Maintenance Managers, Responsible Persons and Duty Holders by providing invaluable reassurance.
The ability for operators who deliver water hygiene surveillance on-site to quickly identify the presence of Legionella, will enable them to make faster chlorination and disinfection decisions. Ultimately, these rapid Legionella diagnosis tests enable Duty Holders and Responsible Persons to better protect human health and demonstrate duty of care."
Carrying out your own field Legionnaires test
Simple to use – no training required. Watch the videos.
25-minute test result
18-month shelf life from date of manufacture
Easy ordering from our eShop and top-ups
In-field, on-site test to support asset condition and water quality assertions and protect against risk to human health
How the test technology works
The Hydrosense technology gives an immediate indication of Legionella detection in your water sample that conveniently shortcuts the need to wait for microbes to grow in culture. That means the effectiveness of biocide treatments, chlorination and disinfection can be more frequently monitored.
Mark Dawson added; "Hydrosense uses well-established and proven 'lateral flow' technology to accurately show the presence of Legionella pneumophila bacteria serogroup 1 down to 100 CFU/L, the European standard. This is the same fundamental technology that is used in household pregnancy tests all over the world. The Legionella diagnosis test can be stored in a free to download App and web portal which records the test location, test result (Positive / Negative) and a Hazard Index Score which indicates the degree of risk. Users get consistent, low level detection of Legionella pneumophila bacteria in minutes not weeks, which makes it an ideal early warning system to protect human health and demonstrate duty of care."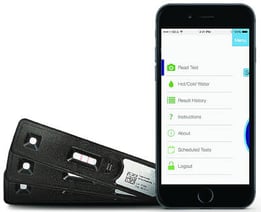 Legionella Single Swab Test (x1 test)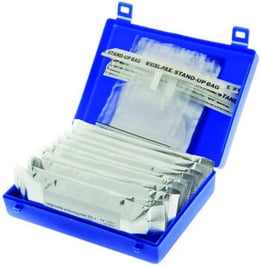 Legionella Direct Test Kit (x10 tests)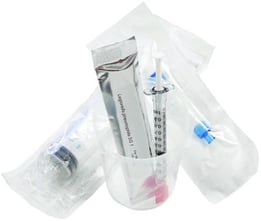 Legionella Single Syringe Test Kit (1x test)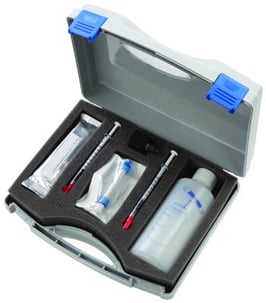 Legionella Industrial Test Kit (x5 tests)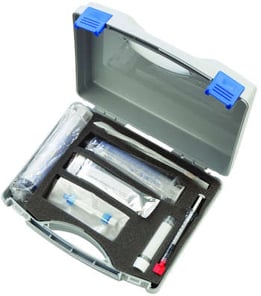 Legionella Risk Assessment Test Kit (x4 tests)